So I've decided to jump on the bandwagon.
I remember the first time I've seen the first UP bracelet model, a few years ago. I got excited. I love statistics, and what's better then statistics on yourself. I've no doubt that if I had easy access to it, back then, I'd have given me an early birthday present. Since then I heard both good things and bad things about those kind of products.
When the Band came out, I was interested, but again kept my distance. When the the reviews about it came out positive, I was surprised. Microsoft managed to finally make a consumer product that people like since Xbox+Kinect. When I was at Build, I have considered purchasing it, but hesitated, as the perfect example of consumer's stereotype, I told myself that I should wait for V2 (if there ever will be one).
Edit: also as Ohad from the comments mentioned, there is no support for languages outside English at the moment. Hebrew characters looks like rectangles 🙂
Only now I finally had the opportunity to use it first hand. Sure it's not perfect. It's not necessarily eye catching or pretty, but it's doing a really good job capturing data on one self: Steps, Calories, Sleep, Workouts are all collected and displayed in a nice looking app (Microsoft Health). Additional feature is the ability to upload workout plans ("Guided workouts") into the device itself making its health focus really shine. And that even before talking about Calls, Messages and Email notifications. Another feature worth talking is the Cortana integration.
I've no ideas how it calculates stuff and whether it's accurate enough; I've my suspicions, but I don't have it long enough to contradict its results.
Also it can be more convenient. It's a bit bulky and I've found that if you keep the monitor down, it changes my hands-on-keyboard placement, so I'm using the monitor up. Another great feature is the silent alarm, if you have company while sleeping, they should appreciate the fact you can't wake yourself up without them as well. I also like the nice small little touches and make the Band a polished product even when being V1. When you tell the Band to start tracking your sleep, it's automatically turns off its display without you needing to do anything, and if you turn off heart rate collection during the day, it will automatically do so when you are explicitly entering it into workout mode.
The one thing you really need to understand is the Band is not really a stand alone feature, without a smart phone companion (and if you want Cortana, you will need a Windows Phone) it's crippled. When you cross from being a consumer to being a developer you will understand that even more, as in reality, your code will not be running on the Band. You will be able to interact with it, but from the boundary of your smart phone. This is also how your clients will get your Band App.
As a developer you have access to all sensors of the device, you can interact with the Band by manipulating it's looks (Theme, and Main Tile background and color), Open up "Tiles" to have the user interact with, but really all your code will be running on the smart phone (you have SDK for iOS, Android and Windows).
If you want to rush out and have a look at the code. Check out my Bandwagon app repo on GitHub.
I will discuss the structure and implementation of the app into much details in the next part.
Stay tuned.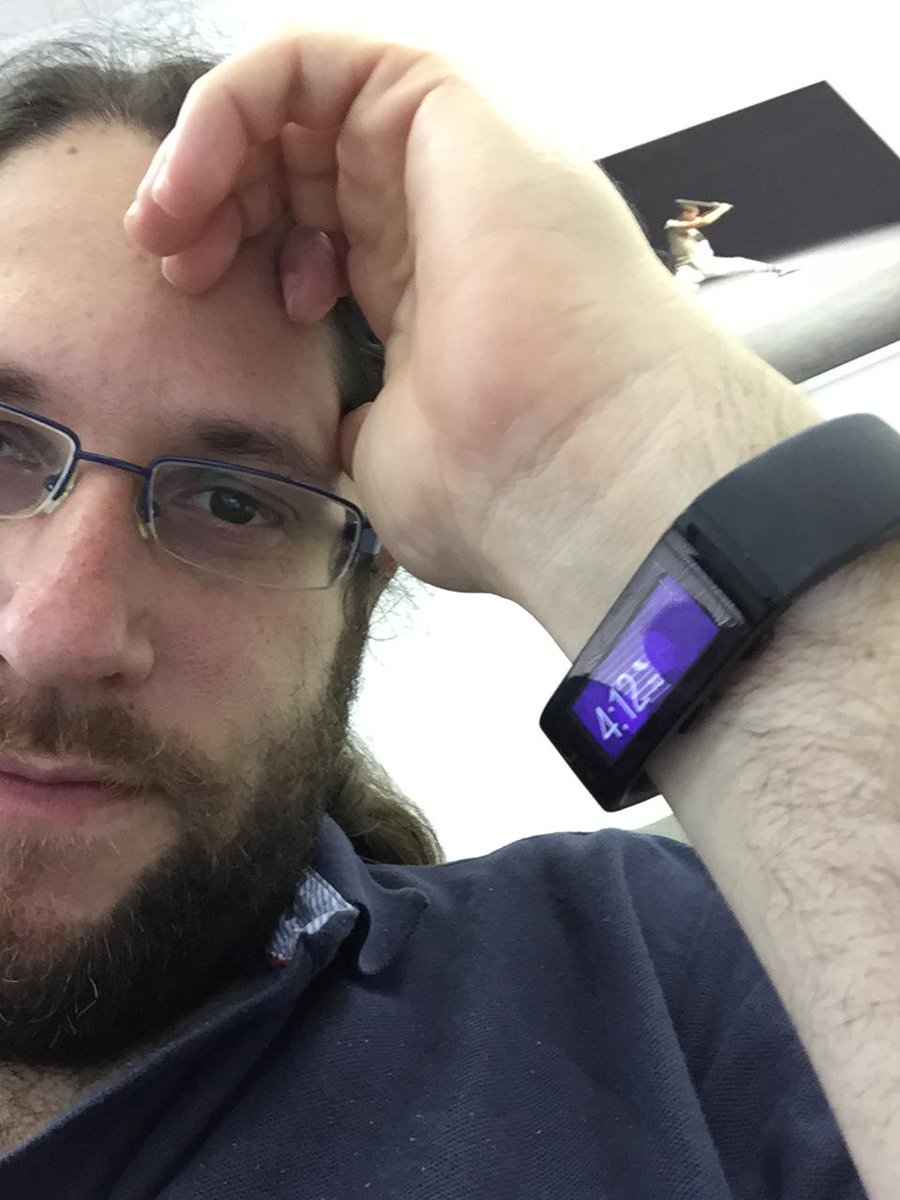 Ariel